Having something that feels different from waking life helps a lot when it comes to remembering your dreams.
Are you at a loss for what you can wear at night to help you remember your dreams?
Here are some ideas for dream bracelet alternatives:
1. Moving your watch or fitness tracker to the opposite arm
The watch or fitness tracker is heavy enough; try moving it to the other arm. This simple change can help you avoid purchasing a heavier bracelet. Wearing your watch on your opposite wrist may seem strange at first, but soon you may find it a helpful reminder of the dreams you've experienced during the night.

2. Wearing a rubber band(s)
When people got daily newspapers, rubber bands were ubiquitous; now, they're anything but.
Rubber bands are still a useful tool for many offices today. Not only can they be used to bundle together important paperwork, but they can also be a helpful reminder for those who are easily distracted.
Consider wearing a rubber band around your wrist when you go to sleep for a subtle reminder of your dreams and goals. While it may not be as comfortable as a conventional bracelet, this simple practice can be a great way to stay focused and motivated. Additionally, the constriction of the rubber band is not necessary to help you remember your dreams—it can simply be a reminder of what you want to achieve.
3. Tape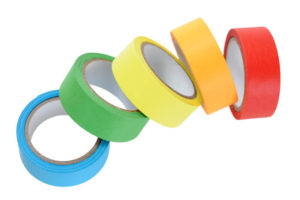 Tape comes in many varieties, like masking, paper, surgical, foam, and strapping. You may have one of those varieties around your home to put on your wrist at night to help with dream recall.
There are a few disadvantages to using tape. It's disposable, for one thing. If you use it night after night, you'll need a new roll. Also, taking tape off is uncomfortable as compared to changing the position of a watch or bracelet. Pulling skin and hair can hurt a little.
If you're going to go with this option, try to choose a tape that's not so sticky yet that you still can feel.
4. Religious bracelets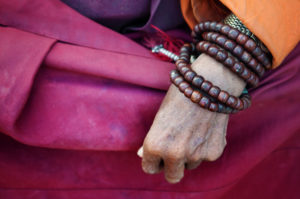 Religious supply stores sometimes have bracelets that you can wear at night, though they're often intended for any time of the day wear.
Prayer bead bracelets are another option. They can be found online or in small shops.
There are a lot of different types of religious bracelets, from Buddhist to (St.) Benedict.
5. Be creative!
Consider creating your own dream memory bracelet. Add an extra layer of creativity to your dream interpretation process by creating a physical reminder of your subconscious thoughts.
Choose a comfortable material that is easy to wear, such as leather or cloth, and use charms, beads, or other trinkets that represent something meaningful to you.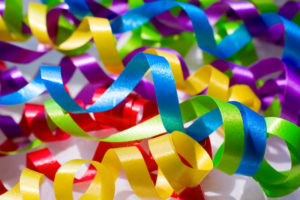 You can even try wearing a ribbon with a few beads on it.
Coming up with something fun and functional might be the most satisfying potential solution of all.
For further reading:
Here's why you might not be remembering your dreams
Dream journaling: do you have to wear a bracelet?
Here's why you think you're not dreaming…
No. 1 thing to do to fall asleep naturally
James Cobb, RN, MSN, is an emergency department nurse and the founder of the Dream Recovery System. His goal is to provide his readers with simple, actionable ways to improve their health and maximize their quality of life. 
We utilize some affiliate links to monetize our blog. If you click on one of these links and make a purchase, we may receive a commission to aid in the continuation of our blog. This arrangement has no bearing on the opinions expressed in this blog.