If you've got thousands of dollars to spend on a mattress, save some time. You don't need to read this article.
Go to one of the mattress stores and have at buying one. You're a lucky person. This article isn't for you.
If you've got a more modest budget, you certainly don't want to buy any big-ticket item before you need to.
A mattress falls into the category of a big-ticket item. It certainly can be more than a good night for two out at a Michelin-rated restaurant.
It's easy to want to put off a mattress purchase until you absolutely need to. That's a problem in and of itself too. Waiting too long can lead to a lack of sleep. A lack of sleep can cause all kinds of problems.
Think of this article as a crash course in mattress buying. The knowledge here can save you your time, money, health, and maybe even your sanity.
These are the basics of mattress buying, with a few advanced-level tricks thrown in too. The sleep industry is worth at least $30 billion to the United States economy in 2021, with a lot of projected growth. There are thousands of companies all vying for your dollars. There are annual conventions, like the one that happens annually in Houston. Recently these conventions have been mostly online due to the coronavirus.
If you leave your mattress education to the salesperson at the local mattress store, you will be steered to the products they have for sale and not be aware of all of the alternatives. Same with a lot of the sites online.
Big mistake if you've got debts and a budget.
In this article, we're going to cover…
whether you need to get a new-to-you mattress
getting a good deal
how to find and bargain for a used or like-new mattress
how to you choose the best mattress for you and anyone you sleep with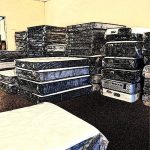 When is it time for a new mattress?
For what it's worth, the Better Sleep Council recommends you replace your mattress every seven to 10 years. If you've been diligent about turning a mattress that needs to be turned, sleeping in different parts of the bed, and not being of excessive weight for the firmness of the mattress, you might get as much as 12 years of nightly use out of the same old mattress. The mattress would also have to be of superior construction, so pay attention when you notice a mattress that has held up particularly well over a dozen years.
Besides age, there are some other signs you can look for that denote whether it's time to get another one.
It smells – If it stinks, get another one. You can try refreshing it with baking soda and sunlight. That may or may not be a real fix depending on the situation. It might be rife with mold, and this would improve the mattress only temporarily. Baking soda and sunlight can be a poor match for urine that has been allowed to soak in and dry, for example.
It makes a lot of noise – Does it squeak? This could be a sign that springs are about to start sticking through the fabric. If the squeaking is so loud that you inadvertently wake up when you turn over, that's not good either. If true, and if you've tried adjusting the slats underneath the bed, it's a strong indicator that it's time.
It sags – A concave mattress gives you back problems. A memory foam topper may be something to investigate in this case.
It's aggravating your allergies – If your allergies are acting up, your mattress may be the culprit. It might be full of pollen and mold. A dust mite allergy causes a runny nose, itchy eyes, and sneezing. If your bed leaves you feeling stuffy each morning, you may be allergic to these microscopic arachnids that live in giant populations in old mattresses. A new bed may be the solution to worsening allergies. Don't automatically blame your bed, however. Is it allergy season? Maybe letting the room air out as a reset, vacuuming the mattress, and running an air purifier would help.
Your back pain is real – Turns out, your tossing and turning — and your body weight — affects your ability to sleep. If your weight or preferred sleeping position has changed since you last bought a mattress, it may be another reason to change. Age alone shouldn't cause your back to hurt.
So you've decided to buy a new mattress…
This is when it can get intimidating. There are so many choices out there between size, make, firmness, and company. It's enough to start your head spinning. Either way, we're going to help pare down your decisions.
Soft or firm?
The ideal firmness depends on your body weight and preferred sleeping position.
A firmer mattress is generally better for stomach or back sleepers or those who weigh more than 230 pounds. On a firm surface, your frame absorbs most of the pressure. The weight of your body is distributed more evenly. This helps reduce stress on muscles, veins, and arteries. A firm mattress supports your lower back and promotes better oxygen intake while you're sleeping.
A softer mattress may be more suitable for lighter bodies, especially those weighing 130 pounds or less. They say side sleepers may be more comfortable on a soft or medium-firm mattress, but that will depend on the mattress in question.
For couples with different sleep needs, a dual-firmness mattress—such as one that's soft on one side and medium-firm on the other—may be the solution. However, the more bells and whistles you put on an everyday consumer product, the more there is to break. Any mattress, like the Sleep Number Bed, that will allow for variable firmness and motion isolation for two sleepers, is no exception. Talk for a while with any appliance technician you want. They'll all denounce this trend. You see it with dishwashers, dryers, and washing machines. Something like that probably isn't necessary for your long-term happiness, but it does help that company distinguish its offering in a crowded marketplace. It's a fact: the industry is huge and brutally competitive.
There are firmness gradations in between these points, but those are the general rules.
What size?
Size matters when you're buying a new mattress.
Twin and Twin XL mattresses are suitable for one person. A full or double-sized bed will comfortably sleep two small adults—or one adult and a pet or two.
A queen mattress easily fits two adults and one pet. A king is the roomiest of all—you can pile a couple of adults, a few cats or dogs, and all of the offspring in a king-sized bed and still have a little room to move. A California king is a little longer still than a king-sized mattress.
You will want to allow for around 30 to 36 inches of space around each side of the bed, so keep the size of your room in mind when choosing the size.
What do you want it made from?
Here are a few of the most common mattress types ones.
Pocketed coil mattress
Pocket-coil mattresses are comfortable and supportive. Each coil inside the mattress is wrapped in a fabric that allows air to circulate. It makes a pocket. The coils contour to your body. It promotes cool, restful sleep with this bit of air circulation. This design is also referred to as a wrapped coil, Marshall coil, or encased spring mattress. Pocket coils contour to the body and help to keep motion transfer to a minimum. They're an improvement to the design of the innerspring mattress.
Innerspring and pocketed coil mattresses are pretty much the same thing.
Pros: Available in a variety of firmness levels; inexpensive
Cons: The mattress life span isn't as long as some other constructions, high noise potential
Natural fiber mattress
Wool, cotton, and latex are common materials found in natural-fiber mattresses. Eco-friendly and non-toxic, organic materials and organic fillers are a good choice if you're concerned about both your health and the planet.
Pros: It doesn't put off a chemical odor. The materials are environmentally sustainable.
Cons: They can be expensive. They're mostly available for purchase online only.
Gel
Some brand names are SomniGel or Technogel. This is an engineered material that is cooling. It's an excellent choice for heavier people. It provides lasting support and bounces back easily without taking an impression. These mattresses can be cumbersome to move.
Pros: Bouncy, no "sinking" feeling, cooling
Cons: Higher than the average price point
Latex mattress
Latex mattresses are assigned an indentation load deflection (ILD) score. An ILD rating of 16 or lower is considered the softest latex, while a rating of 39 or more is firm. Latex foam mattresses (memory foam) are made of two to four layers of foam and can be constructed from synthetic or natural latex or a blend of both.
Pros: Longer than the average lifespan
Cons: Potential for strong odors and off-gassing
Both Pro and Con: They retain heat.
Other mattress types:
Waterbeds
These are still around, and they're great in the right situation. They're explored in this article.
Mattress deals
If you don't have the time to look around for a used mattress and simply want to make sure you get a fair to a good deal on a used one, simply go to an online store with a sale.
It's a fairly straightforward process to buy one online, but you have to be sure to read the text carefully. Price several different shops, but make sure you compare apples to apples, as they say. If the retailer uses a lot of unclear language on their website, that's a red flag. The fancier the language, the more mumbo-jumbo there is, the more they're going to try to get you to pay.
This blog is an affiliate of four online mattress companies that are among the best in the business. Each mattress brand has quality beds with fair pricing and customer service. You really can't go wrong with one of these picks. Each allows you to try out their mattress at home for at least a few months with a full refund if you're not happy.
Be sure to see the individual company's website for full details.
Puffy has won several mattress awards. They offer different discounts, such as one for healthcare workers and for the military. They have a 101-night trial and donate one mattress to a vetted community-service organization for every 10 social media posts. Their mattresses check all the boxes for comfort, durability, and value.
Sweet Night Mattresses and Pillows takes an eco-friendly focus that they combine with a general-purpose mattress effective for people who sleep in various positions. Most people, after all, shift between their back, sides, and stomach. They offer a 100-night trial. Their foam is CertiPUR-US certified, meaning it's made without ozone-depleting chemicals.
Layla emphasizes their copper-infused foam. The mattress is flippable. This is a big plus because people can have changing needs over the mattress's lifespan. The copper in the foam allows heat to disperse, which helps you sleep more cooly and comfortably in the summer months. Their products are definitely worth checking out.
One more point
Before we completely leave this topic of getting the best deal you can on a new mattress, don't forget about cashback sites. BeFrugal.com gives you cash back after some time in an online account when you purchase a mattress through them through one of their merchants. They have offers from Mattress Firm, Mattress USA, Nectar, and Sleepiphany, among others. It's a good idea to have a BeFrugal account anyway, even if you end up not getting a mattress through one of their vendors. They're a good place to buy airline tickets, clothing, and a variety of other things.
Of course, it's ostensibly better to get $200 or more off of a mattress than 5 percent back, but if there's a compelling reason to go with the merchant that's offering the 5 percent off, then do so. This is an important resource for anyone looking for a fair deal.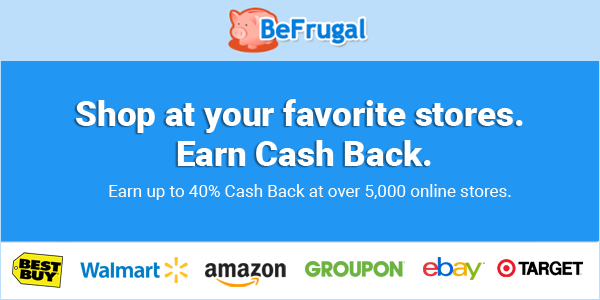 Used mattresses
If you can find a good used mattress, you can save yourself a whole lot of money, especially if you're comfortable with negotiating.
Luck can play a role here too.
If not comfortable with negotiating on price, your first step is to make a friend who is. Ask him or her to help you out. Some people really enjoy negotiating for mattresses and everything else. Do this. It can save you hundreds of dollars. If they're good at negotiating, they'll enjoy helping you out. It'll be a good bonding experience for you and your friend.
Don't automatically rule out getting a used mattress if you're on a budget
Used mattresses aren't necessarily run down. Sometimes they're almost brand new. You might be able to find a real deal. Some people move and don't want to take their mattresses with them because they're bulky. The whole catch here is that you're going to be putting in a bit of time without any guarantee of success. If you do manage to locate an acceptable one, you can save yourself hundreds of dollars.
Start by looking or calling your favorite second-hand furniture or thrift store. It can help if you know someone who works there. Sometimes great mattresses are donated, and the people who work there get first dibs on purchasing them.
Other sources of used mattresses are Craigslist, Facebook Marketplace, or the local newspaper classifieds. Grocery stores and other local shops occasionally have bulletin boards where people post information about mattresses they have for sale.
Sometimes the source of these slightly used mattresses is a part-timer who has a contract with one of the online mattress companies. A lot of these companies have a guarantee that extends over a certain period of time. If their buyer isn't happy with the mattress, they can return it for their money back or choose another one.
Someone needs to pick up these mattresses. That's what the mattress company contract worker does. Then they'll need to do something with them. They don't ship them back to the factory or company because to do so is very expensive. Often what they'll do is rent out a storage shed and store the mattresses for resale.
To sell them, they'll advertise in a variety of places.
You may even find some of these mattresses at a wholesaler. A euphemism they might use is "comfort tested."
When you speak to the seller, find out what they have. Then, before you go out to see the mattress, find out how much the mattress of that type and size retails for new. Check out its condition as best as possible and start by offering them about 25 percent of what it would sell for new. If it's in less-than-perfect condition, offer even less. The key is not to be greedy. Be fair. If you start too low, you run the risk of insulting them, which can sour the negotiations.
A good opening move is to come out and ask them to name a price. "How much were you hoping to get for this mattress?" From there, you can come up with a reason why you think that's too much.
Of course, if you think it isn't, take the deal.
That means if the mattress sells for $1000 new, offer $250. This is aggressive, but sometimes you'll be surprised by their acceptance. Whether they accept will depend on what they feel people in your area will pay for a used mattress and whether they want to bother bargaining.
They'll put forth a counteroffer, and you can go up from there. It's really a subjective decision. Personally, I wouldn't go to more than 60 percent of the new price. It would be best if you were compensated for going through the trouble of looking for a used mattress. So be sure you know how much the mattress would go for new.
Be sure to look at the mattress carefully. Test it out if you can.
Used mattresses are derided online. Take that criticism with a grain of salt. With the rise of online shopping and the fact that people sometimes make mistakes for one reason or another, you can find a lot of deals online.
A recent online search at Craigslist for Phoenix returned over 3,000 results. That number must be taken with a grain of salt because it included results for bed frames, mattress toppers, and things like that. The point is that there are a lot of options, not all of which will be acceptable. Some of the deals included a "new" California King for $329. New, it retails for $1,300, according to the seller. It comes with free delivery too.
If that was the size you wanted, look at it. See if it really was new or new enough.
How is buying a used mattress any different from staying overnight in a hotel?
Freshen up a mattress
This is important to know to get the most use you can out of a mattress you already own or a used mattress in good condition but not exactly new.
Apply a thin layer of a deodorizer. This can be some baking soda or some other freshening agent. Do it outside aided by the sun and its ultraviolet radiation.
On the other hand, doing this procedure outside can leave your mattress full of pollens, which is a no-no for some people.
Let it sit for five to ten minutes.
Vacuum thoroughly while employing one of the attachments if available. You're going to be sucking out the dust and whatever else is on the mattress.
The best mattresses to employ this freshening up procedure are the pocketed-coil and natural-fiber mattresses. Gel and latex mattresses can be wiped down with a cloth dipped in a mildly soapy solution. Be sure to let any wet areas dry.
A carpet cleaning company can also freshen up a mattress too. Be sure to allow time for the mattress to dry after they work on it.
Local mattress shops
You'll have local mattress shops too. There you'll find salespeople who will tell you why one mattress is superior to another. They'll talk about the construction of the mattress, for example. They'll steer you in one direction or another. You'll have the ability to lay on one mattress or another. Because they're able to confuse your decision-making process with many irrelevant details, this is absolutely the most expensive place to buy a mattress. Their costs are higher. They've got the advantage of letting you lay on the mattress before you buy it. You don't really need to read articles like this one if you're going to go to one of these places. They'll steer you to one of their products.
Go forth!
A good mattress is a wonderful thing. You're capable of living a happier life and really enjoy it if you realize it for the luxury it is.
Go forth, reader! Conquer the marketplace! You've been given the tools to really conquer the mattress shopping game!
Consider, too, that when you've splurged on a mattress, you may as well get pillows too. Your health is your most precious possession and sleeping well is part of keeping it up.
This article contains affiliate links for which we receive a small commission if something is purchased.
More reading:
There's only one good, universal reason to make your bed every day
Sacred Living Space: How to create an environment to nourish your spirit
4 types of exercise to get in the evening before bed for awesome sleep
The handy guide to Christian bedtime prayer sleep apps
The best way to analyze dreams for your friends and family
James Cobb, RN, MSN, is an emergency department nurse and the founder of the Dream Recovery System. His goal is to provide his readers with simple, actionable ways to improve their health and maximize their quality of life. 
We use some affiliate links. If you click on a link and make a purchase, we may receive a commission. This has no effect on our opinions.