Some people think of masturbation and porn as a natural sleeping pill.
When you watch porn, your brain releases oxytocin. This hormone relaxes you and quells anxiety and fear. It's not called the "love hormone" and the "cuddle hormone" for nothing! This calming effect allows you to go to sleep.
Further, dopamine is released during masturbation. This provides pleasure. That hormone breaks up feelings of frustration and anxiety.
Porn doesn't have to cost any money beyond the bill from your internet service provider, though if you indulge, you can count on being tracked.
Watching porn for sleep is an effective strategy in the short term, though there's a cost. There always is.
Beyond sleep, there are some other seemingly practical considerations as well that cause people to turn to porn for sleep aid.
With porn fantasies, you're never going to have to feel rejection. They're on the screen, performing the sex act with other people. You're along for the ride, participating in a voyeuristic way from the point of view.
Porn is extremely popular. The lure of sleep has to be at least part of the reason for its attraction. Sites like PornHub and YouPorn are some of the most-visited places on the Internet.
Some men and women see porn as a way of controlling their feelings of lust, a way of avoiding relationships with people they doubt would be good to be in a relationship with for some reason.
In a way, they're checking out from humanity. You can see these rationales expressed on Internet comment boards.
It becomes a cycle. Porn. Masturbate. Sleep. Porn. Masturbate. Sleep.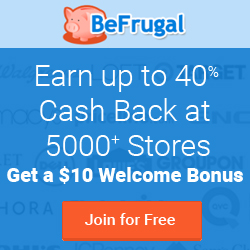 Why quit the 'porn for sleep' ritual?
There's one big reason to stop watching porn for sleep that's very pragmatic. You're tracked online. Your behavior isn't invisible. Sometimes these sites are sloppy with their data. Hackers and site affiliates access your browsing data and threaten to let people know what you've been looking at.
Usually, internet marketers are circumspect about letting you know they're watching this aspect of your viewing habits. They know even though they might not readily let you know.
Deep down, too, you know porn is a weakness, a vulnerability. Being associated with, say, a predilection for watching gang-bang videos just isn't the same as being associated with a search for hedge trimmers. That's why, for many, being tracked is a problem.
Watching porn, too, can create stress in your relationships even if you manage to do it in private. It puts a negative spin on the relationship dynamic. Studies show it precludes you from forming other relationships, affecting your long-term happiness.
Some belief systems see sexual energy as a potent creative force. Porn and masturbation have you dissipating this vital energy.
It can be a waste of both time and money because it isn't a necessity. Spending money on sex sites doesn't bring joy into your life because the porn purveyor is exploiting your emotional and physical needs.
It warps you, too. This is, perhaps, one of the most severe consequences. The habit starts with normal sex. Sooner or later, the normal becomes boring, having run through all the same predictable situations. The biochemical reason for this is that the brain is searching for the novelty of the dopamine high. Delta-FosB proteins are building up in the nucleus accumbens. This is rewiring the brain.
The porn viewer often starts looking for novelty, different races, different ages, physical disabilities, or whatever, all in search of the hormonal release and its concomitant high. That progresses to watching some twisted things, even things involving physical abuse and children. Watching the videos before bed can normalize this in your mind. You carry that into your waking hours and create problems for yourself. It can end up being another addiction you have to fight.
If you make it a big enough part of your life, you'll send out this intangibly creepy vibe some people are sensitive to. Instead of having relationships with other people, you'll be the kind of person who has fantasy relationships with sex partners in the videos. It'll become part of your character. It's inextricably linked with depression. The exterior is often a reflection of the interior life.
Porn allows terrible people to monetize evil and often illegal behavior. It makes the world worse off.
You vote with your dollars and attention on the kind of world you want to live in.
It also can interfere with the normal dreams you'd have.
Drugs are chemicals. Chemicals cause reactions in the body. Even if they're natural, hormones are self-produced chemicals that cause reactions. Porn, indirectly, is a type of drug. It's as addictive as anything you'd buy on the street.
While porn and masturbation are sometimes seen as harmless by the relatively naive, it isn't for many reasons. At best, it's a dissipation of creative energy. At worst, it's leaving your personal information vulnerable, making you complicit in human trafficking, and slavery, and ruining your relationships—all at the same time.
In men, what often wakens one's attention to the problem of porn addiction is erectile dysfunction.
Admittedly, it's hard to tell precisely to what degree porn is ruining your life or suppressing you from living a fulfilling life. That's up to you to decide based on honest self-reflection. The more you watch, the more it is.
Of course, you want to quit watching porn before bed, or at least watch very, very little.
If you're unable to quit or don't want to stop watching porn before going to sleep, at least you're going to want to delineate for yourself what you will and won't watch. Bottom line: your action of watching porn videos encourages other people to make more porn.
You can quit porn. It may take a bit. You might fail often when you're trying, but you can do it. If some people have to sleep during a war, on the side of a road during a blizzard, or the floor of an airport, and they're able to do it, you can handle falling to sleep without masturbation.
Maybe you're not living your dreams. Perhaps you're not creating. You've got a buildup, and it's choking you right before bed. Keep in mind that it's not just men who have yang energy. Women have it too, and they can suffer from an overabundance of it. The key is to find a balance of yin and yang energies.
Describing this phenomenon in nebulous terms like this almost sounds ridiculous in English. Yet, in practical terms, this can mean getting more exercise, removing creative frustration, or increasing self-discipline. These aspects are considered masculine and thus referred to as "yang."
Release dopamine and oxytocin by visualizing a romantic partner
Giving up watching porn doesn't mean giving up on the burst of dopamine and oxytocin that accompanies that activity. Use the time before you go to sleep wisely by understanding what you're looking for in a relationship or romantic partner. Think about everything. Go beyond the physical. What kind of personality would she or he have? What kind of activities would she or he like to do?
This kind of mental work can be beneficial. When you meet someone in real life who has the type of characteristics you value, you're more likely to value them correctly. You're going to know what you're looking for.
You're also going to know what kind of behavior you'd like to encourage in your partner. It's all about knowing what you want in life. To do this, you're going to have to know what it is that you want. To do this, you've got to think about it.
In short, take the first steps to make fantasy a real, sustainable reality that makes you truly happy in the long term.
As they say, thoughts become actions. Actions become habits. Habits become character. Character becomes destiny. Some people have a greater problem with controlling themselves with porn than others do. However, if you can see the benefit of developing the habit of, say, keeping a level head when meeting a challenge, you can see the benefit of avoiding the thoughts associated with porn too.
It turns out the actors and actresses aren't porn's only victims. The audience is too.
Updated January 6, 2021
For further reading:
How to stop watching porn at bedtime
5 keys to understanding your sex dream
Stop Together – low-cost, discrete online porn-stopping therapy
This post includes affiliate links for which we receive a small commission if something is purchased through the link.