How to get enough sleep? 
It's a skill. Really. It doesn't just happen.
There are two kinds of skills. 
One kind is hard to teach in simple terms. It can't be easily simplified down into point-by-point instructions. 
If you can simplify it, you're a "superstar teacher." 
Writing essays is one of those complex skills. 
If you were going to teach someone everything about how to write an essay, you'd have to teach a number of things. You'd have to cover grammar, how to format the paper, how to type, and how to structure an argument.  
That's just for starters. That's just a bunch of theory. Theory is nothing more than an intellectual exercise unless it's applied. 
After that, there would be hands-on practice. 
You'd have them practice writing an essay, critique it, and then have the learner write another one again.  
Your student might be an adequate writer at that point. They might not, too. 
If you wanted to turn your student into a good writer, you'd have them write many essays. Then you'd have them read good essays to see how other essay writers practiced the craft. 
And so on. 
Being a consistently good sleeper is the second kind of skill
The second kind of skill can be explained in black and white terms. Step Three follows Step Two which follows Step One. 
Using a microwave is one of those skills. The theory of using the microwave isn't really necessary unless you're going to be building them. 
To use the microwave you have to open the door. Then you place the food to be heated inside. Set timer. Wait. Take food out of microwave without burning yourself. 
The process of going to sleep should be like the latter skill: simple, step by step. One step follows another. The process of getting enough sleep should be treated like a skill.  
The reality is, however, there wouldn't be sleep doctors, sleep coaches, books on sleep, thousands of different sleep products and sleep study centers if it was so simple. If was always that simple, there wouldn't be enough complexity to befuddle people. Simple doesn't mean easy! 
Just because something is or should be simple, it doesn't mean that it isn't a big deal. Not enough sleep is a big deal though when you're well rested it's easy to take it for granted. 
There's a triad of good health: eating right; exercising enough; getting enough sleep. We put a lot of emphasis on the first two. The last one is treated as if it was a given. That's a problem.
Bedtime Rituals Are the #1 Way to Help Yourself Sleep 
Having rituals helps to make the steps of any skill stick. Taken together, the rituals become the steps necessary to accomplish the task that needs to be done. Rituals are the lines that one has to color within. Rituals are a sort of rule.
Lots of activities have rituals associated with them. There are rituals associated with mealtime. Serve foods from every food group. Say grace. Don't talk with your mouth full. Drink a beverage with your meal. Wash your hands. 
There are rituals associated with exercise. Say you were going for a run. Put on your shorts. Put on a t-shirt. Lace up your sneakers. Stretch. Start running at a moderate pace. 
This is obvious stuff. Yet, many people don't have rituals associated with bedtime. They're eating in bed, checking e-mail, and watching TV. For them, anything goes. 
They're playing video games. Worried about one thing or another or trying to sleep with sheets that aren't comfortable.  
Before you take a sleeping pill; before you invest hundreds of dollars in an expensive, state-of-the-art mattress, before you do anything, take a look at your bedtime rituals. Use them to build a comfortable bedtime routine aligning with your personal goals. Remember back to the last time you had a great night of sleep. What did you do then? That would make a great starting point in finding a regular course of bedtime rituals. When you find the most successful bedtime rituals for yourself you'll have a starting point to find the best rules for you to live by.

Bedtime rituals don't have to be stifling. The thing is, however, you have to figure out what the rules are for you before you go and violate them. 
Learn to drive within the lines on the road.  
After you master that, then you can work toward being the equivalent of a stunt driver when it comes to sleeping. You'll be an expert when it comes to getting enough shuteye.
Next, check out…
Try this the next time you wake up too early.
Categorize your dreams to see the seasons of your life.
How to have a clarifying dream.
Americans slept better in 1968 – even with a war going on.
Too little sleep leads to testosterone problems – and that can ruin your life.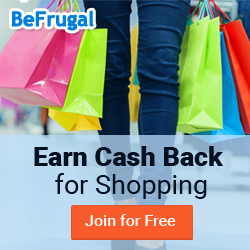 Some of the links in this post are affiliate links. This means that if you click on the link and purchase the item, I receive a small commission at no extra cost to you. All opinions remain my own.